Facts
Did you know that Ravenna, Texas has a total area of 1.20 square miles?
---
Please Click one of the below Links to download the permit application to your Computer. You will then want to print this out and fill it out with pen and paper and deliver it to City Hall during office hours.
The City
Ravenna is a city in Fannin County. Located in northern Texas, Ravenna, has a population of only 209 (2010).
---
Informational Links Below
Facts
Compared to the rest of the states, Ravenna's cost of living is 22.6% lower than the U.S. average costs.
---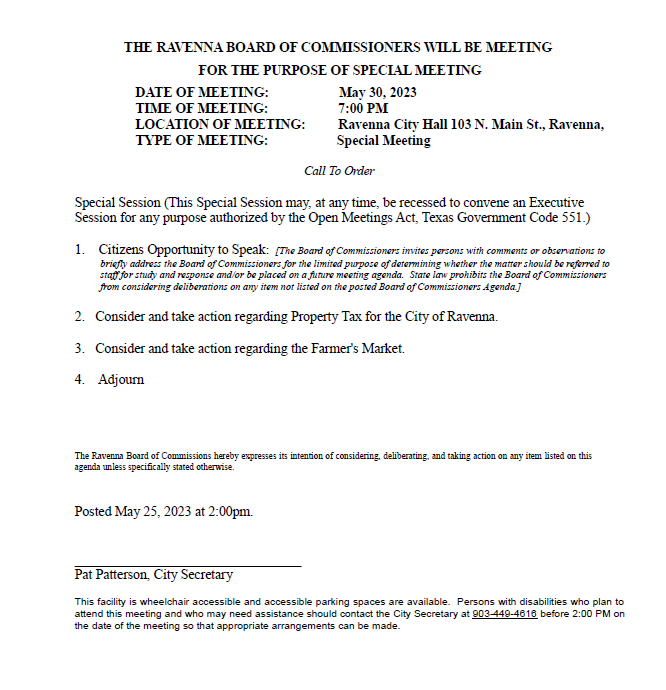 ---
history about ravenna
People started to move into what is now known as "Ravenna" in the early 1850's. The reason on how Ravenna got its name was because, there was a large ravine that had split the town, so then the people named it that. Another cool fact is, is that in 1885, the city had a population of 150 and a functional post office. How amazing is that?!
---
Need Help?
If you need help with sumbitting anything or navigating the site please contact us for any help. Also if you have any trouble finding our physical location press the "Contact Us Today" button.